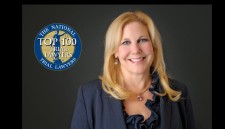 If you're thinking of selling your car privately be wary of cashier's checks. Scams are on the rise. Attorney Dani Liblang is warning sellers to verify that the check has cleared the bank before signing over title.
Birmingham, MI, August 30, 2016 (Newswire.com) - The latest scam circulating Craigslist involves a trusted and well-used process of paying for a privately-owned vehicle with a cashier's check. You think you can't go wrong with a bank-certified note. Think again.
"These scams are well organized and have all the appearance of being legitimate," says Joe Wehrle, the president of the National Insurance Crime Bureau in a recent warning to media. He found over 100 instances where a sale went sour when a fraudulent cashier's check was used. Even more tragic, the bogus purchaser gets the vehicle and the sellers are out the entire cost, which could include ongoing payments on the car.
According to the National Insurance Crime Bureau the use of fraudulent cashier's checks in private car sales are on the rise. If you're thinking of selling your car in a private sale, make certain the check clears the bank first. Sign over the title too quickly and you could be left holding the bag- without the car or the money.

Dani Liblang, Founder The Liblang Law Firm P.C.
Dani Liblang, staunch consumer advocate and founder of The Liblang Law Firm in Birmingham, says, "Never sign over a title until the check clears the bank. You can't be too sure until you are sure."
Scammers are well organized and prey on ordinary people who use Craigslist to sell their late grandpa's Mustang, or get out from under oppressive payments on the Lexus SUV. It's hard to believe but shysters can come across as trustworthy, honest purchasers who will take excellent care of this vehicle forever.
Liblang recommends car sellers pay special attention to the Craigslist guidelines, cited on www.craigslist.org/about/scams. The online organization warns against extending payment to anyone you have not met in person, not to accept cashier/certified checks or money orders, unless the funds are held in the bank until the check clears. You certainly don't want a third party guaranteeing the check.
Never give out your financial information to a phone caller or stranger in person. This would include bank account, social security, PayPal account or other money sources. You can't be too careful, when email forms and cashier's checks can be perfectly replicated by today's digital printers.
Before you list your vehicle, you could get a Square reader on the internet so you could swipe the purchaser's credit card and get it approved in seconds. Or you could sell your car to a car dealership or trusted used car lot that would pay you immediately. You may not get as much money as you might in the open market, but you'd be assured of a safe transaction.
If you go forward on your own and find yourself defrauded by someone you met in person, contact your local police department. If you suspect that a craigslist post may be connected to a scam, let the online company know immediately. You can report a fraudulent vehicle transaction or a vehicle theft to (800)-835-6422 or texting keyword "fraud" to TIP411 to reach the National Insurance Crime Bureau.
"Play it safe. Get proof from the bank that the check has cleared. My role in helping consumers is to achieve the best, most enjoyable purchase and/or resale of their vehicle," says Liblang.
About The Liblang Law Firm P.C.
Dani K. Liblang is the founder of The Liblang Law Firm, PC, consumer and lemon law firm serving clients from throughout Michigan and the Detroit metropolitan area. She was recently named to the Top 100 Trial Lawyers of Michigan.
The Liblang Law Firm continues to represent plaintiffs in personal injury, product liability, finance fraud, and toxic tort, as well as a variety of consumer and employment law issues. Additionally, the firm is extremely active, well versed and certified in Alternative Dispute Resolution (ADR), which allows clients to pursue non-traditional litigation methods such as arbitration, mediation, mini-trials and private judging.
The firm is located at 346 Park Street, Suite 200 in Birmingham, MI. Visit their website at: http://www.lemonlawlawyers.com/about.html
For Immediate Release
Contact: Melinda Curtis (248) 722-5408 or melinda.kollins@gmail.com
Source: Curtis & Associates
Share: