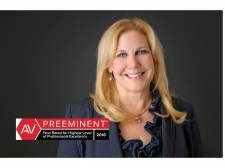 "Subprime auto loans are often treachery," said Dani Liblang, principle of The Liblang Law Firm, P.C.in Birmingham. Liblang filed court charges against a used car dealer who bilked a customer with a "dirty Durango deal" and continues to fight against resolution for almost two years.
Birmingham, MI, January 4, 2017 (Newswire.com) - ​​​​​Liblang is fighting on behalf of Chris Hale, who bought a12-year-old Durango, with 170,000 miles from a used car dealer who failed to disclose that the vehicle had been in a serious car wreck.
Hale was battling cancer and desperately need a working vehicle. With few options, she agreed to purchase the vehicle for $7,500 at a 23.99% interest rate. The dealer also convinced Hale to buy a $2,200 warranty to cover all major engine and transmission malfunctions. Hale quickly learned the hard way, that the extra warranty wouldn't cover a $5,600 engine rebuild.
We could do much more to stop the cycle of abuse. We need more consumer protection in the sale of used cars. People can't escape the rigors of poverty without reliable transportation. Every effort must be made to conduct fair, above-board deals.

Dani Liblang, Founder The Liblang Law Firm P.C.
"So she has a monthly payment of $400 - higher than others would pay on a brand new BMW lease," Liblang says. "She had no money for a major repair - that was what a warranty was supposed to do! Now she couldn't drive the car to work or to chemotherapy treatments because the car was inoperable."
Unfortunately, Hale's situation is not unique. While Liblang pursues legal action against the dealer in Detroit, sub-prime loan fiascos are festering around the country. Loans granted to those with low credit score - often the poorest and neediest people - have reached $1 trillion.
Both the Federal Reserve and the Office of the Comptroller of Currency are warning against the massive build-up of sub-prime loans. With the average new vehicle costing $34,000, many with marginal credit are forced into long-term, high interest loans. Rising delinquencies are negatively impacting the industry and disrupting the used-car market.
Most sub-prime auto loans default within seven months of origination. Many of these customers, pay double what the car is worth, lose the vehicle to a repossession service and still end-up being responsible for the payments.
Sub-prime loans create more difficulty for consumers because the loans are bundled and sold to investors. This results in customers having greater challenges holding the loan originator accountable because the firm no longer owns the paper.
In the sub-prime auto loan market, fraud and misrepresentation are increasingly common. The used car dealer saw an opportunity when Hale arrived. She admitted to bad credit and minimal savings. Hale didn't see the contract for her vehicle until after she signed her name. She bought a wreck worth $900 for almost seven times its true value. Without a solid credit history, she became a candidate for fraud and over-payment.
"Her Durango might be worth $5,000 - before anyone knew it was in a wreck, "states Liblang. "So the dealer will inflate the price to $10,000 and the sub-prime lender looks the other way on price with a wink and a nod, extending the full $10,000 loan. The lender could go to Kelly Blue Book and know immediately the collateral was worthless."
Liblang is suing in Wayne County Circuit Court for fraud and misrepresentation and hopes to recover the full cost of the SUV, estimated at $14,584 and legal fees. As the case continues, she hopes the federal government steps in and regulates used car sales.
"We could do much more to stop the cycle of abuse. We need more consumer protection in the sale of used cars. People can't escape the rigors of poverty without reliable transportation. Every effort must be made to conduct fair, above-board deals," Liblang says.
About Dani K. Liblang
Dani K. Liblang is the founder of The Liblang Law Firm, PC a consumer and lemon law firm serving clients from throughout Michigan and the Detroit metropolitan area. The firm continues to expand the horizons of lemon law, warranty compliance and accountability in representing a variety of plaintiff complaints within the general business, commercial and industrial sectors.
The Liblang Law Firm, P.C. continues to represent plaintiffs in personal injury, product liability, finance fraud, and toxic tort, as well as a variety of consumer and employment law issues. Additionally, the firm is extremely active, well versed and certified in Alternative Dispute Resolution (ADR), which allows clients to pursue non-traditional litigation methods such as arbitration, mediation, mini-trials and private judging.
The firm is located at 346 Park Street, Suite 200 in Birmingham, MI. Visit their website at: http://www.lemonlawlawyers.com/about.html
For more information, contact Melinda Kollins:
phone: 248 722-5408
email: melinda.kollins@gmail.com
Source: The Liblang Law Firm, P.C.
Share: