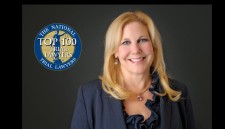 Research internet car deals before you leap. With students throughout Michigan receiving cash for graduation, the temptation to buy a used car online is intoxicating. The number of deals are plentiful and availability spreads across the U.S.A. with the click of a mouse. But there's a danger of buying in haste and repenting in leisure, according to Dani Liblang, founder of The Liblang Law Firm P.C.
Birmingham. MI, June 9, 2016 (Newswire.com) - ​"Research, research, research," says Dani Liblang, founder of The Liblang Law Firm P.C. in Birmingham and one of the leading lemon law attorneys in Michigan. "Don't give any money to a dealer or a stranger until you know exactly what you are getting and you have a clear title to ownership. If a deal sounds too good to be true, chances are it isn't true."
A full 95 percent of millennials interviewed recently by AutoTrader.com, said they went on-line during at least part of the buying process, compared with just 79 percent of overall responses. Liblang said the danger of shopping cheap, quick and click through to payment on a website could leave the buyer at risk of disaster.
Don't give any money to a dealer or a stranger until you know exactly what you are getting and you have a clear title to ownership. If a deal sounds too good to be true, chances are it isn't true

Dani Liblang, Founder The Liblang Law Firm P.C.
Millenials already face high levels of unemployment, lower pay and the likelihood of large college debts. Liblang warns that unscrupulous sellers that hide behind the anonymous nature of the web could trick a young buyer out of the money, sell a vehicle without a clear title or pass off something shiny that is structurally unfit for the road.
New graduates are used to conducting Internet research - often on their cell phones. This skill can be invaluable in assessing the difference between a worthwhile deal and a fraud.
"If your graduation money is going towards a car, looking on-line can narrow the search but your homework doesn't end there," warns Liblang. "Make certain you physically inspect and test drive the vehicle before you buy. Once you have found the right vehicle, invest in a vehicle inspection from a trusted mechanic. Check with the Secretary of State for mechanic liens or outstanding tickets. Having clean title is a must. Do the extra homework - it will make for a smarter buy."
Here are some additional pointers:
1. Get the vehicle identification number (VIN). You want to make sure the vehicle isn't stolen in Arkansas or written off because it was ruined in a flood in Texas. The paint looks beautiful but the electronics could have corroded. Punch the VIN number into www.CarFax.com or www.autocheck.com and you can find out if this car is in service and where it is registered. Through the Secretary of State you may find if any outstanding tickets and credit obligations are placed on the vehicle. The aim in any purchase decision is to acquire a clean, clear title to a functioning car.
2. Run from any demands for upfront payment, sight unseen. If the seller says the car is so hot that customers are waiting in line to purchase it, so you have to secure it now or lose to someone else, don't do it. This isn't a concert ticket where advance purchase is often necessary. You want to drive or fly to see the vehicle and make your impression after a test drive and thorough examination.
3. Question escrow services. Scammers will recommend an escrow service that will host the money until both parties are satisfied. If it isn't authorized by eBay.com or PayPal.com it may be bogus. If a buyer can't wait for a legitimate transfer from a bank, walk away. You could be out the vehicle and the money. Even certified checks can be fraudulent, so take the extra step and verify the check with the issuing bank if you are accepting money.
4. Take it to a local mechanic, put it on a hoist and assess its condition from an unbiased, educated source. Could the seller conceal wear and tear, change the odometer so it looks like a newer vehicle, or modify it after a major wreck? For $100 you can get a thorough exam of the vehicle which could build a lot of confidence.
5. Meet in a public place. Suggest a Starbucks parking lot, brightly lit shopping plaza or a mechanic's garage as a meet-up location because you wouldn't want anyone stealing your funds in a cash deal. Remember, legitimate sellers will be open to phone calls and inspection, while unsavory hackers hide behind email and texts.
As one of the leading lemon lawyers in Michigan, Liblang represents consumers who have had a difficult purchase/ownership experience with dealerships and sellers. With dealerships, there is a greater opportunity for negotiation. With used car sales from unreliable sources, it may be impossible for a consumer attorney or the local police to take action. Make a wise choice, one you can be proud to own for years to come.
For more information on The Liblang Law Firm P.C. please visit http://lemonlawlawyers.com
Please contact Melinda Kollins for more information
email melinda.kollins@gmail.com or call at (248) 722-5408.
Source: Curtis & Associates
Share: